Glass doors (all-glass)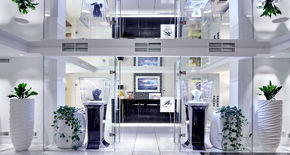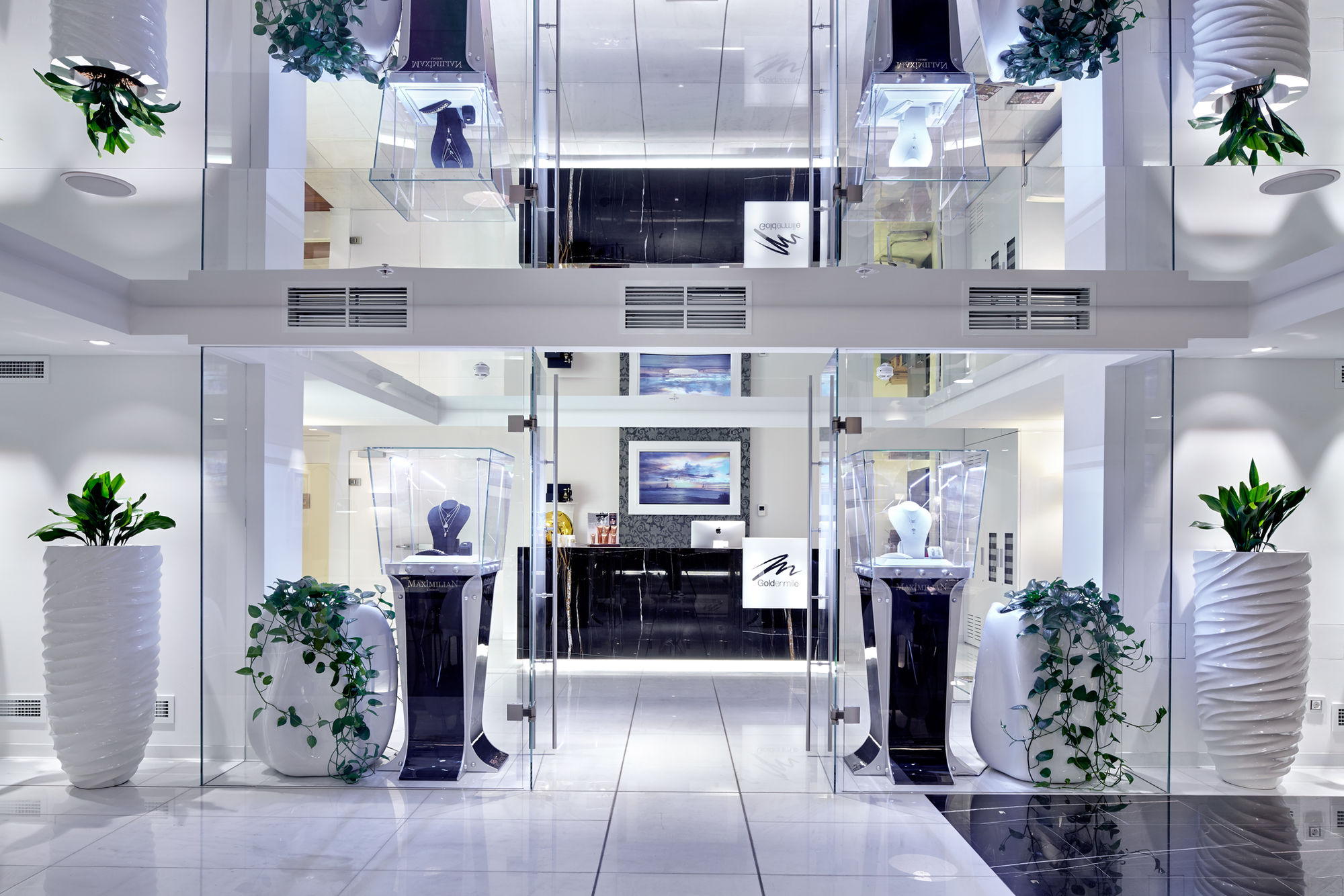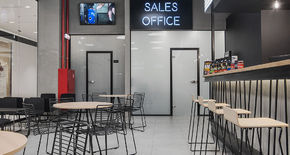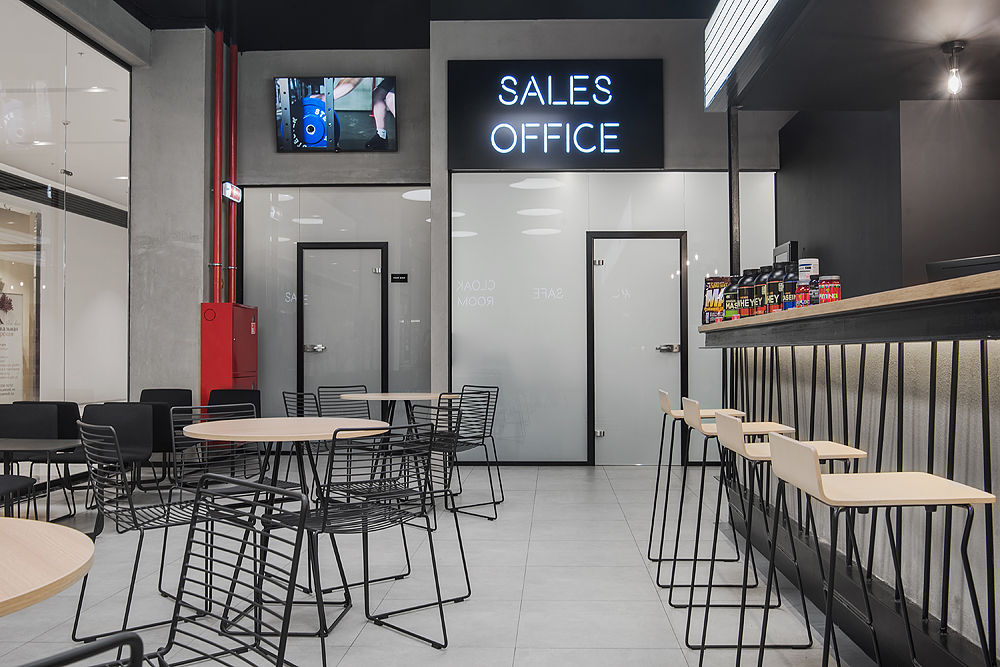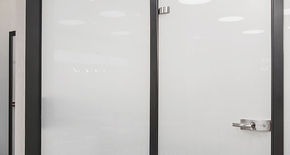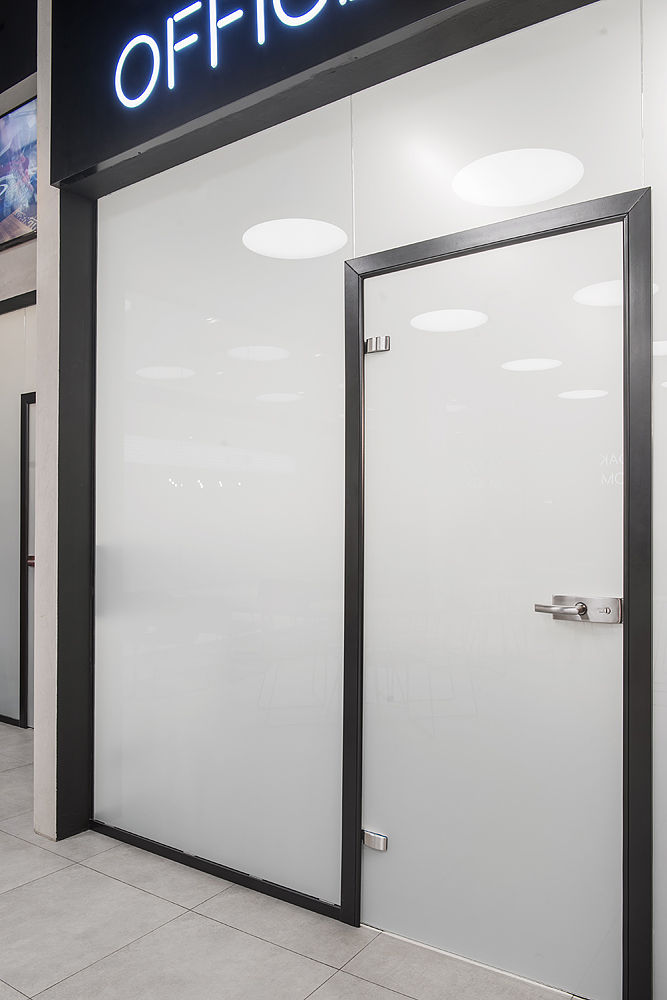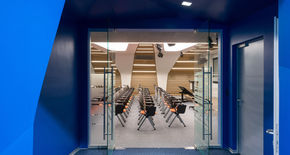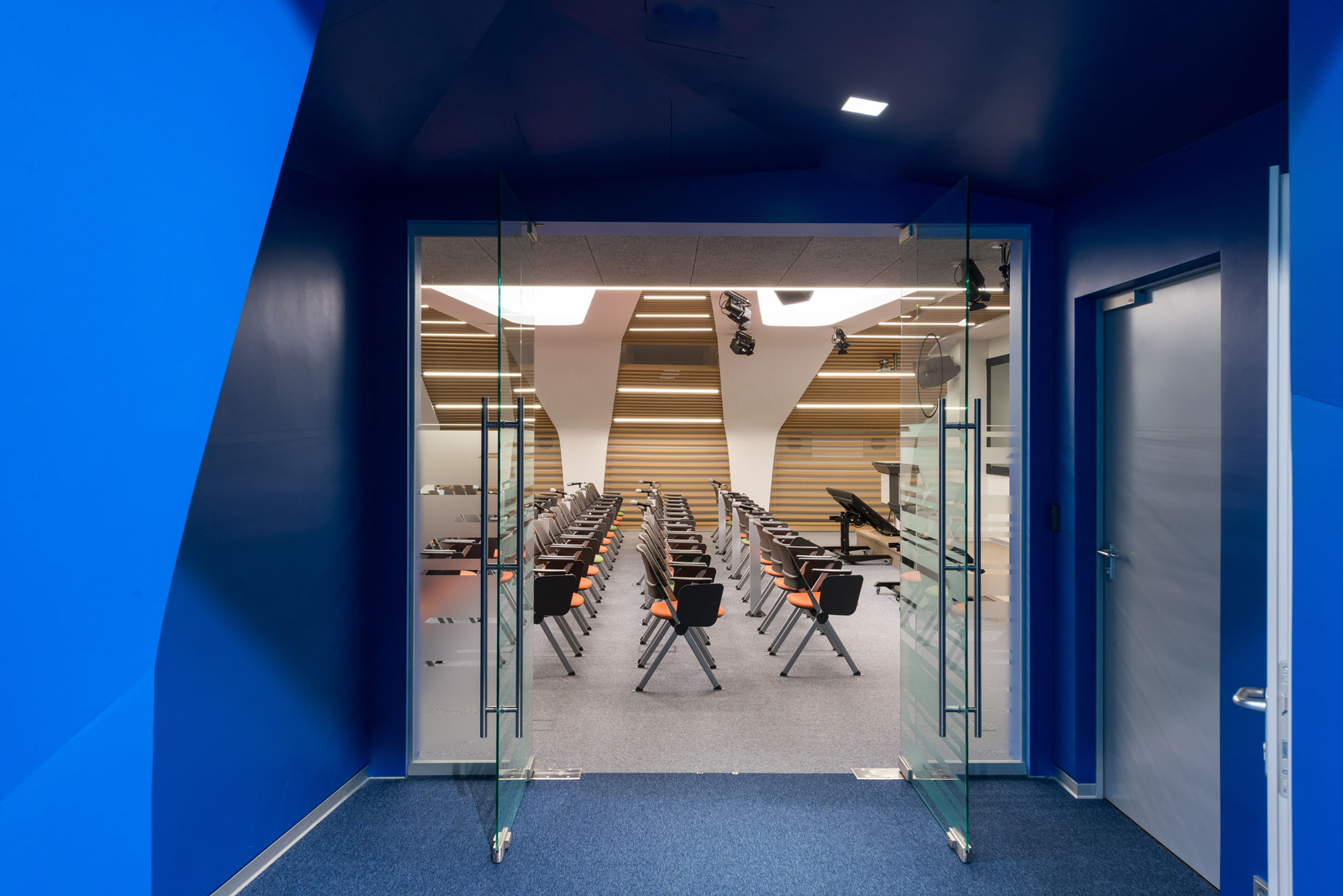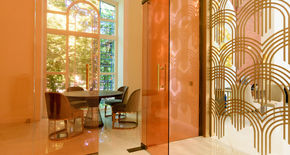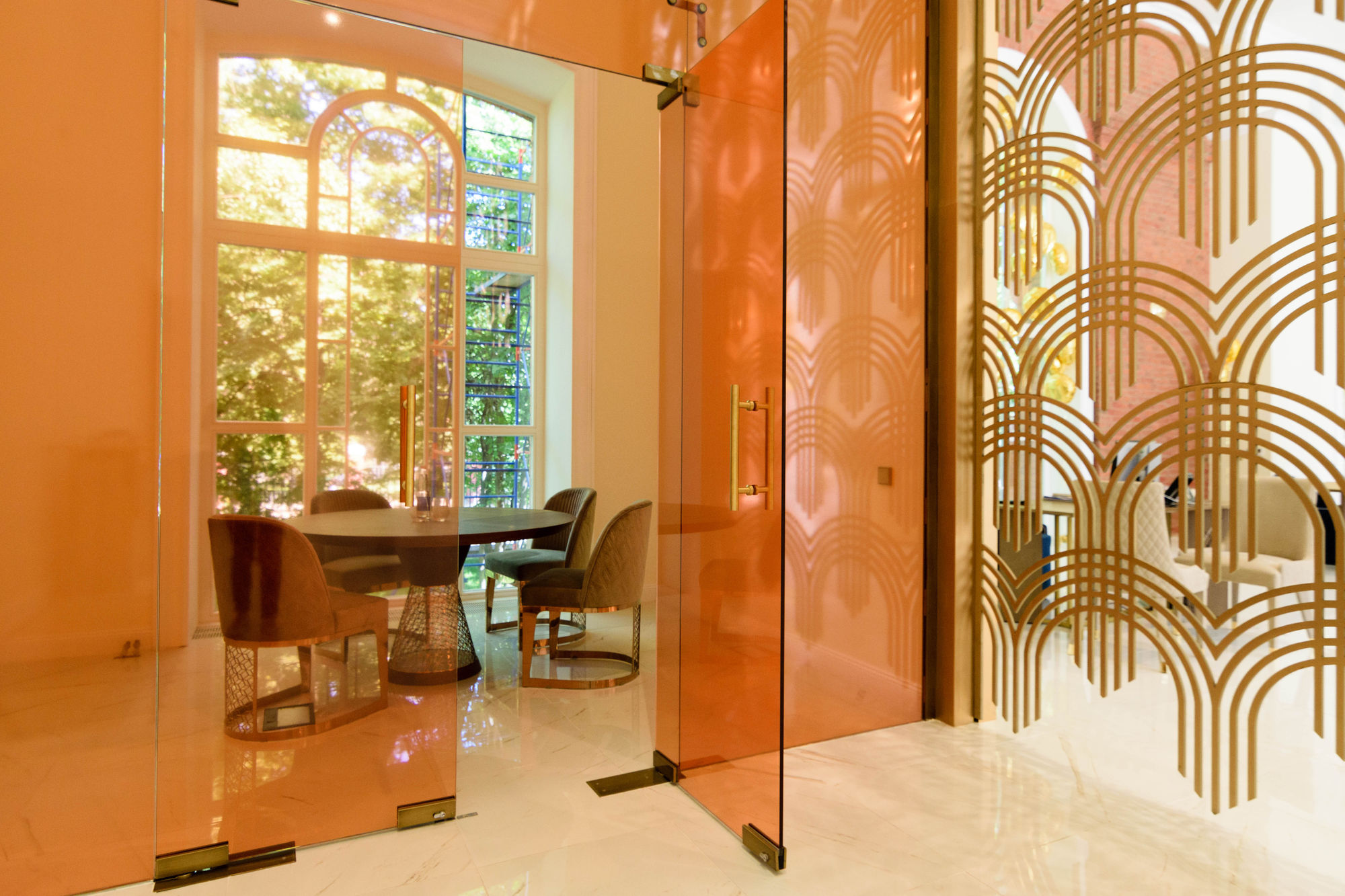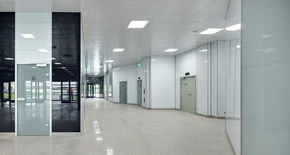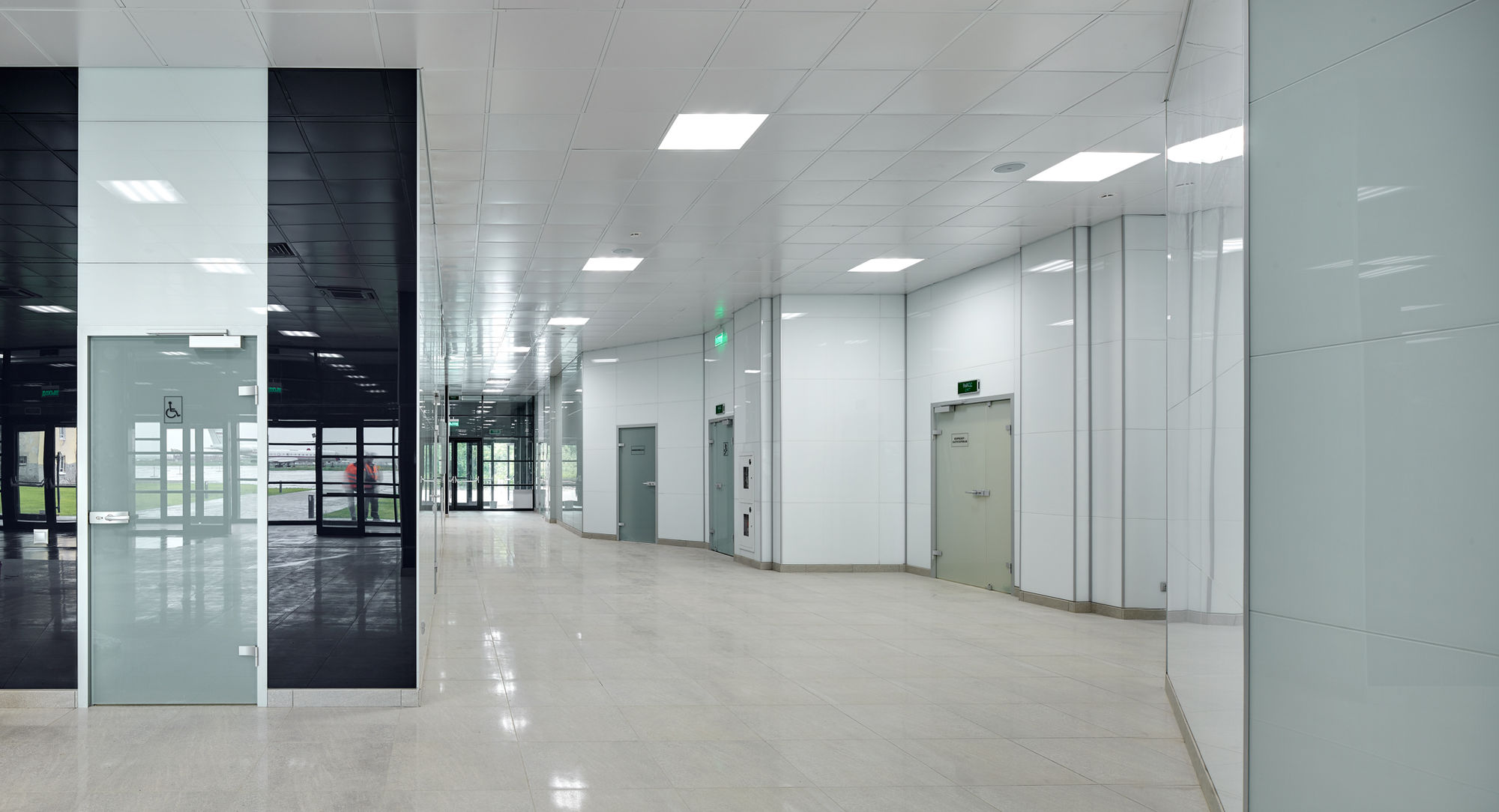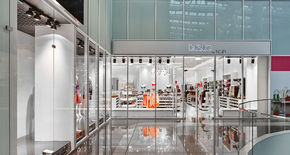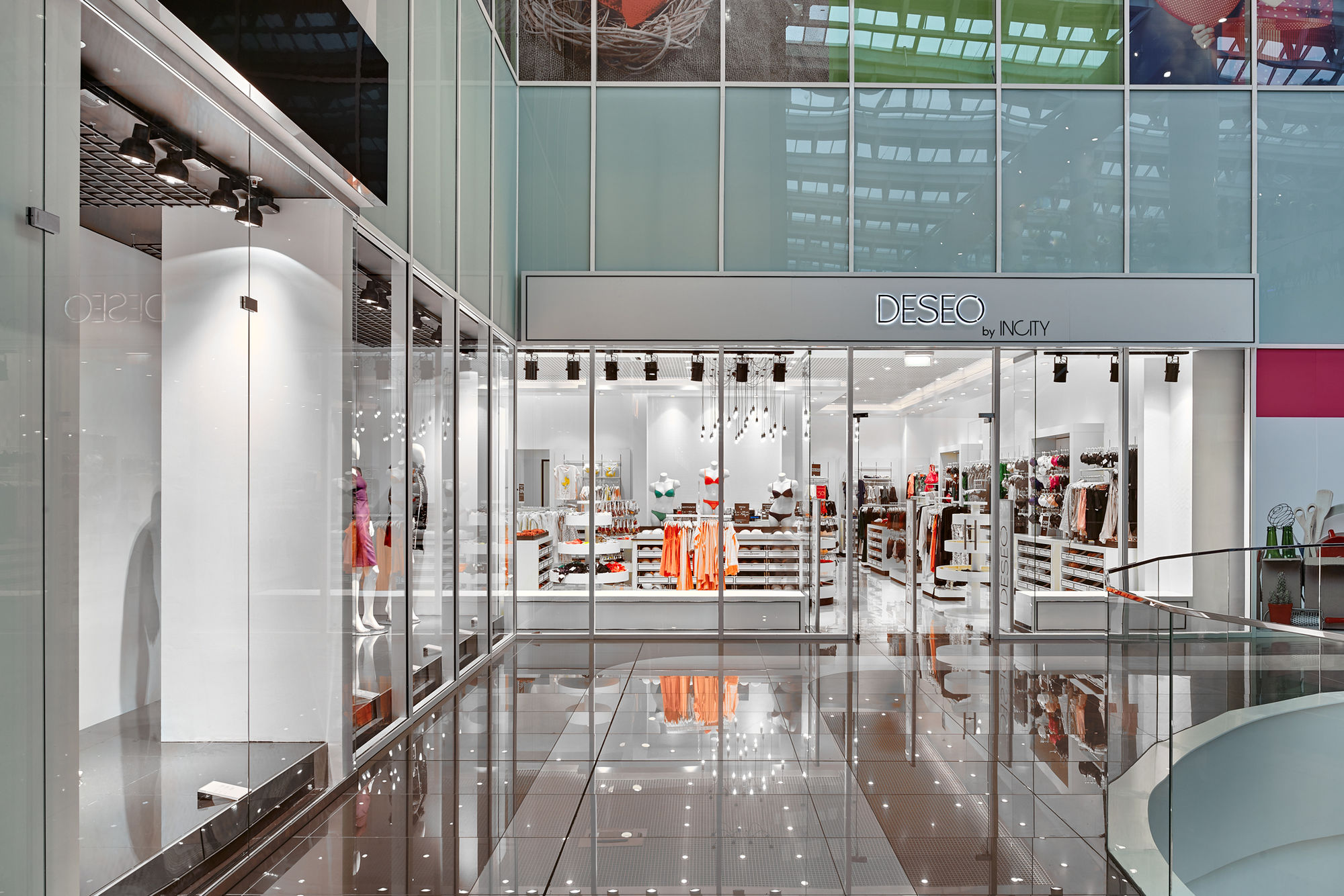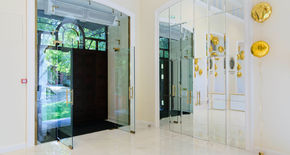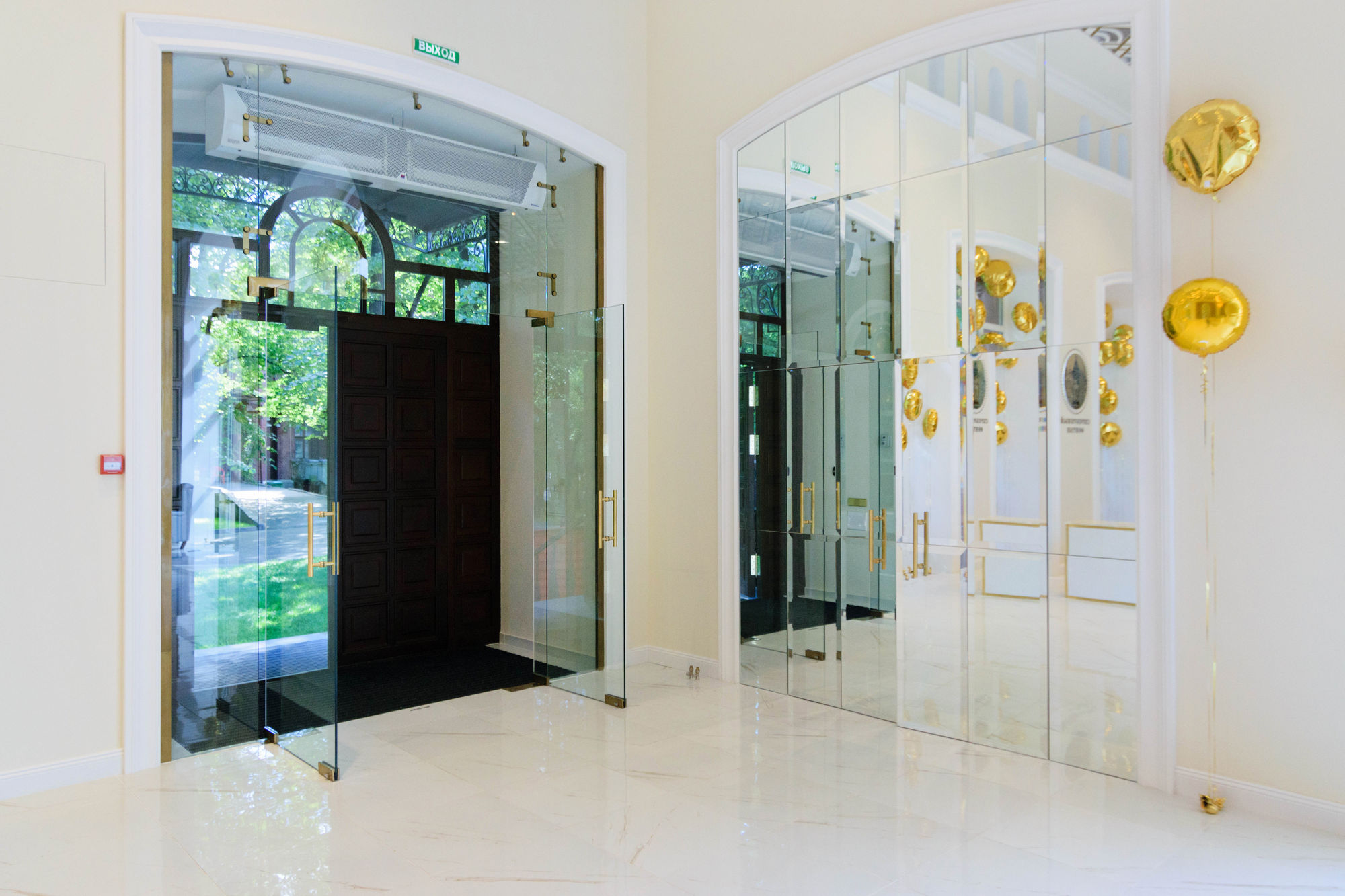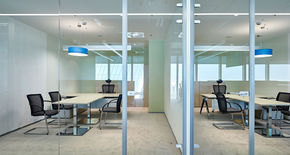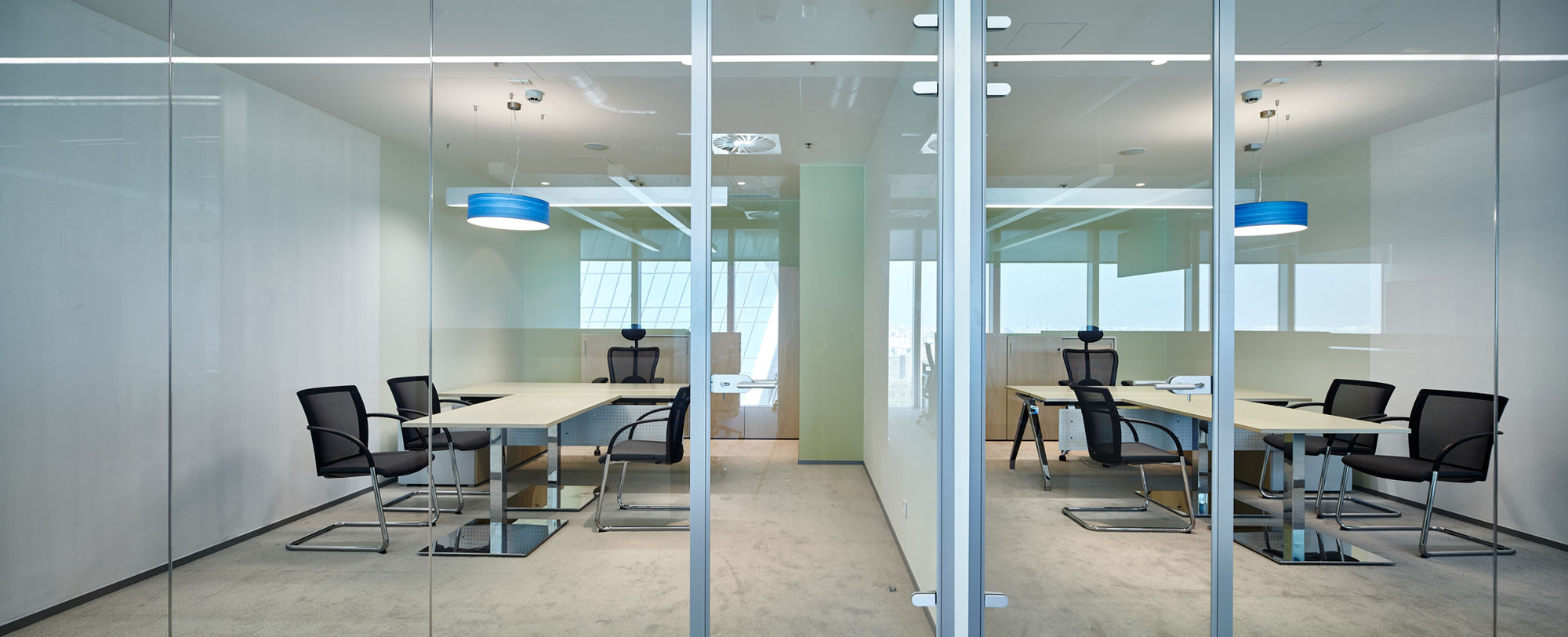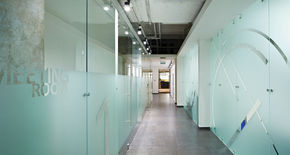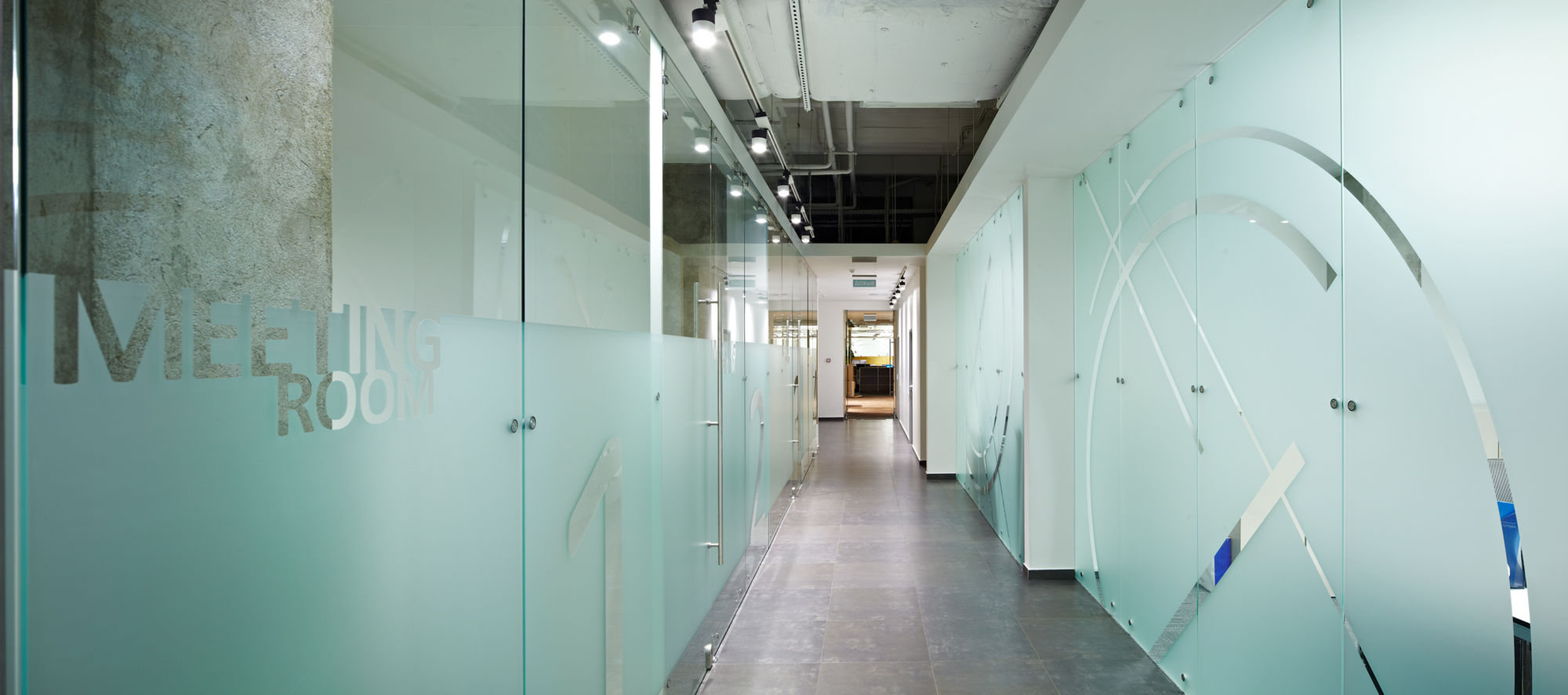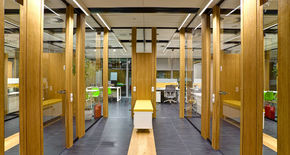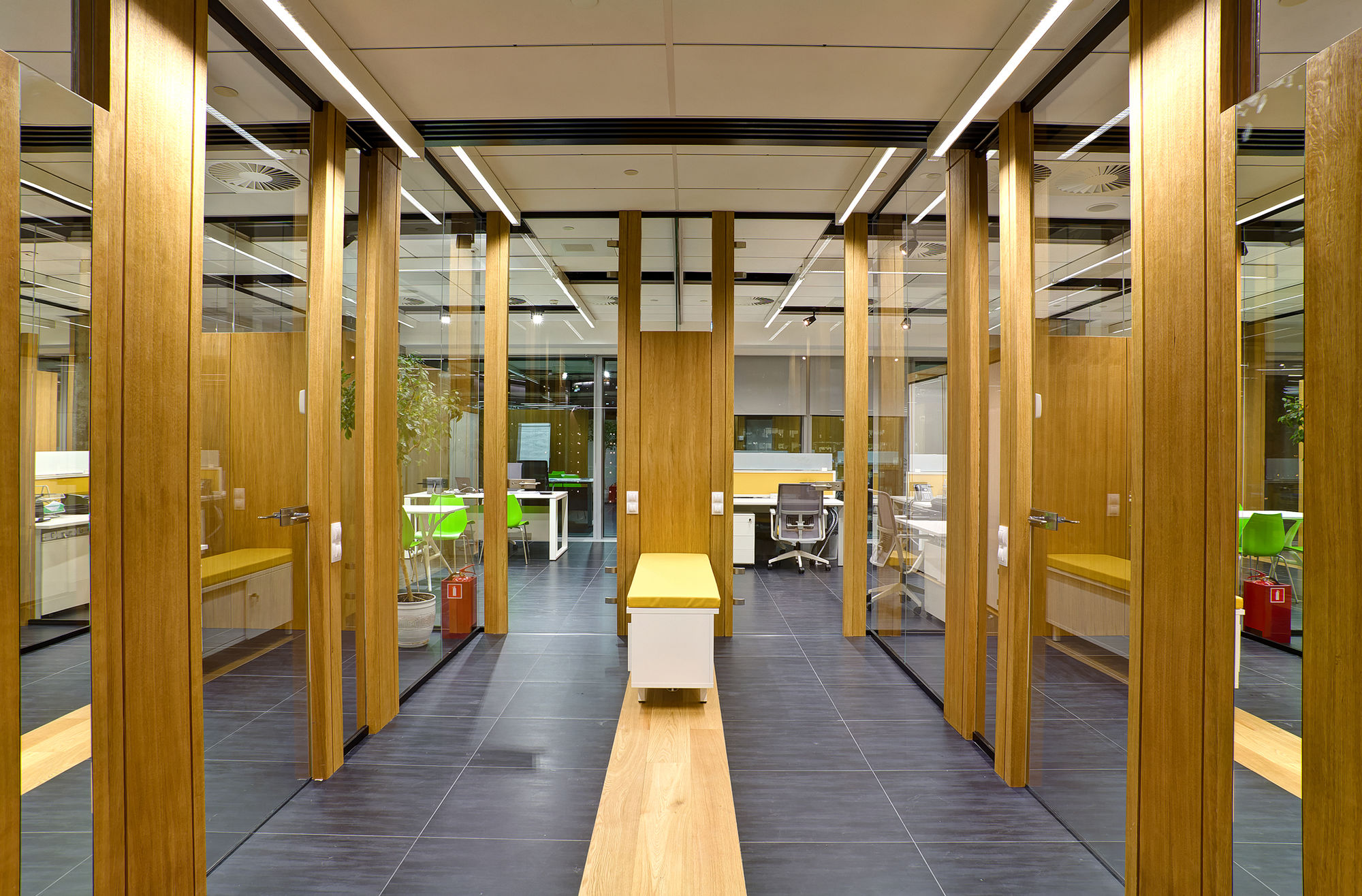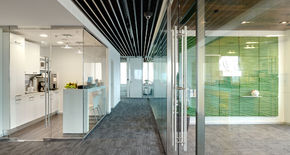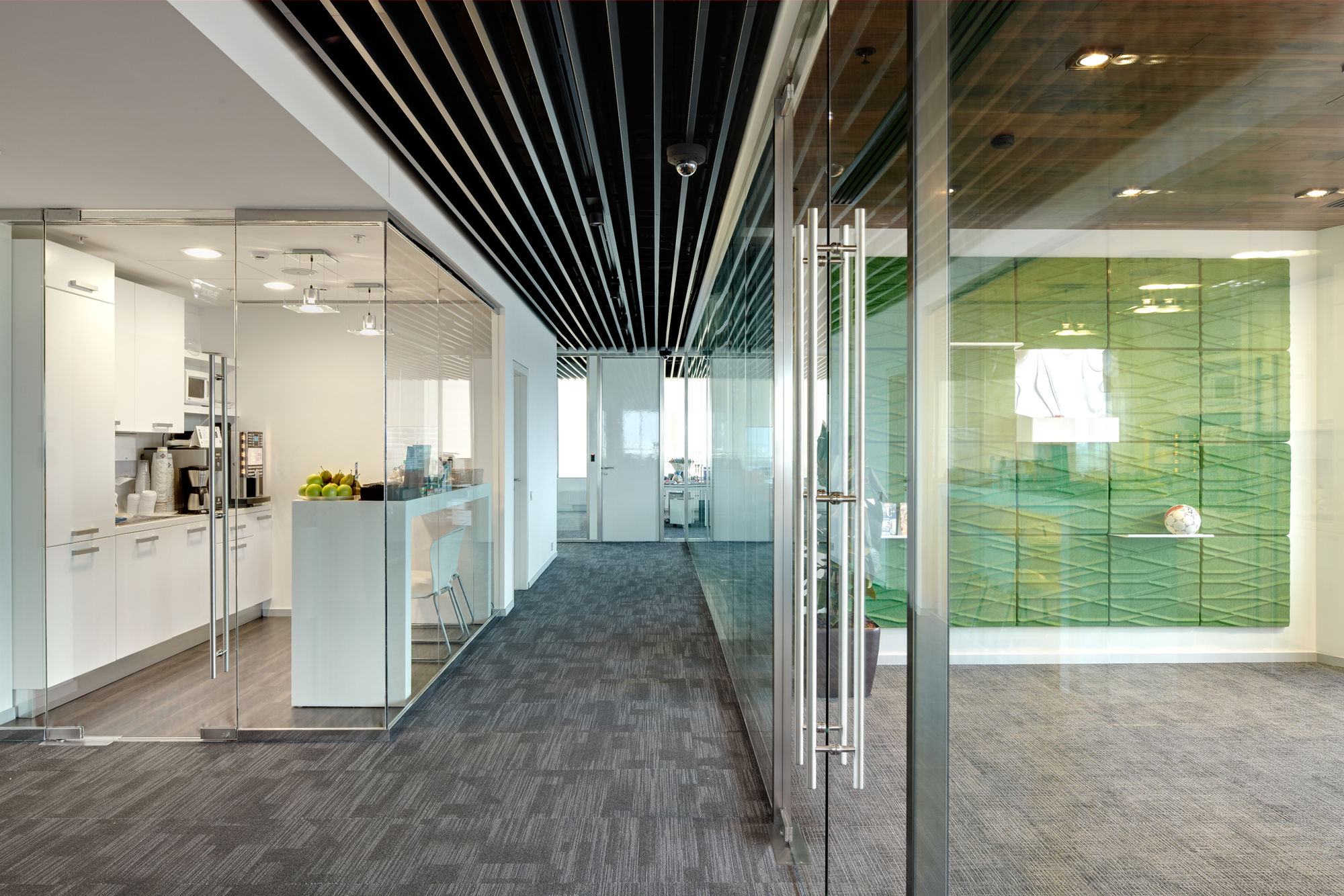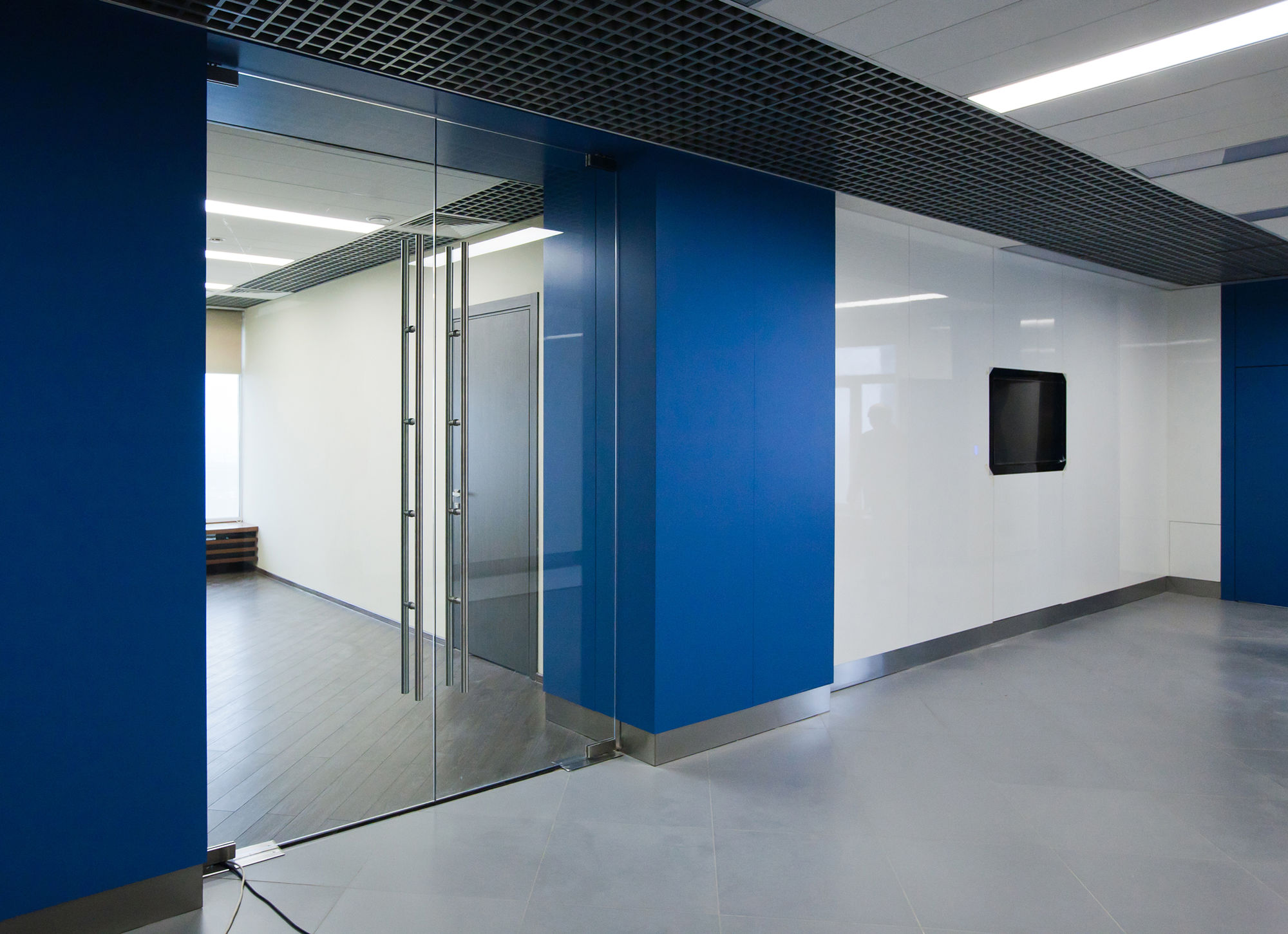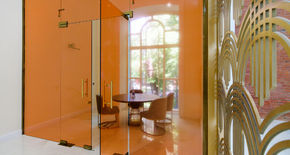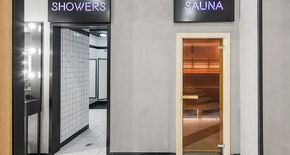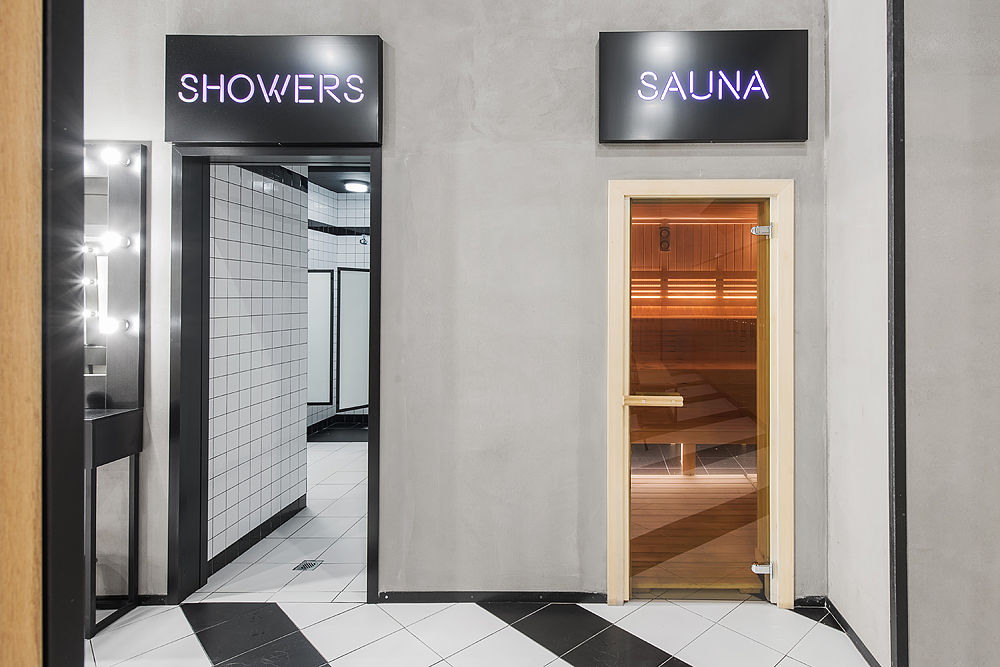 Purpose
Construction
The all-glass door is a single door leaf, in which there is no frame or carcass. Special fittings are used to attach the door to the doorframe.
The material used in the manufacture of all-glass doors is the so-called safety or tempered glass in thicknesses of 8, 10, or 12 mm.
By request, these doors can be installed in the customer's doorframe (given availability of the required strength), or in an aluminum doorframe, manufactured in the NAYADA factory.
Such doors may be hinged or sliding, single-leaf or double-leaf.
Design
The panels of all-glass doors can be decorated using various technologies:
Sandblasting (solid or stencil)
Toning and drawing of pictures using self-adhesive films
Designs, created using stained-glass paints, fusing
Dimensions
Dimensions of NAYADA all-glass doors can be non-standard, depending on the customer's requirements and the conditions of the premises.
Maximum height of door leaf – 3000 mm.
Maximum width of door leaf – 1000 mm.
Soundproofing
The average level of sound insulation provided by the all-glass door is approximately 18 dB (depending on the thickness of the glass panel, type of fixtures, doorframes, etc.).
Quality
The quality management system at NAYADA conforms to the international standard ISO 9001:2000, which guarantees consistently high quality to our products.
Guarantee
NAYADA doors come with a one-year warranty, starting from the date of installation.
The use of accessories (locks, handles, door closers, and hinges) provides high functionality and aesthetics to the all-glass panels.
All-glass doors will become a real decorative element of your office.