About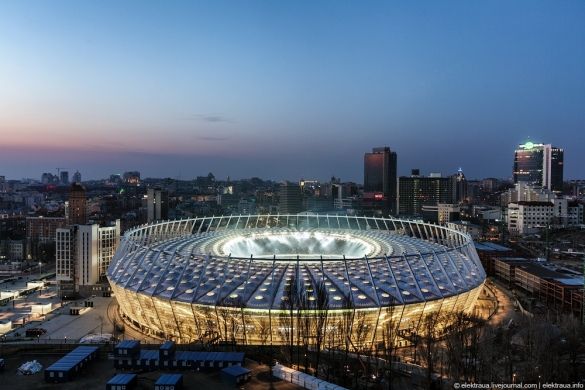 NAYADA company works since 2002. We were the first company in the country to offer a modern approach to the organization of office and shopping space.
We constantly grow and develop. And now with confidence it is possible to tell that start has been more than successful. The interesting lineup, exclusive contracts with known domestic and foreign firms have allowed our company to take a worthy place among competitors. NAYADA creates interiors not only in offices, but also in the trading, exhibition and medical centres, the airports, banks, restaurants, sports constructions, hotels, private interiors.
Today NAYADA - the leading developer and the manufacturer of systems of interior partitions, doors and office furniture in Ukraine. All that we make and we offer, only the highest quality, precisely in time and for adequate money.
In the production portfolio of the company: stationary and mobile partitions, components for partition systems, 9 models of office doors. We are also exclusive representatives in Ukraine of Hufcor - the world leader in the production of mobile soundproofing walls.
Annually the company implements more than 300 projects in Ukraine and abroad.
Purpose

Goal

Values

Our one-word motto – Create!

Create beautiful and useful

products for workspace

organization.

Create space for the growth

of individuals and companies.

To ensure maximum customer

satisfaction by improving

the efficiency of our work,

using a flexible management

system and involving a

team of professionals.

Reliability and usefulness – to do what is

needed on time.

Creativity and beauty – this is what provides

the energy to move towards goals.

Growth – constant development and improvement,

in the first place this applies to our professional skills.
We're very pleased that you've read this page through to the end. Thus, we have already shaken hands and hope that it will symbolize our further friendship.