Stylish office of a world-class company -Robert Bosch.
An incredible project was created through the collaboration of construction, design and landscaping companies for the world-class brand Robert Bosch GmbH. Robert Bosch GmbH is a German group of companies, a leading global provider of technology and services in the areas of automotive and industrial technology, consumer products, construction and packaging technology.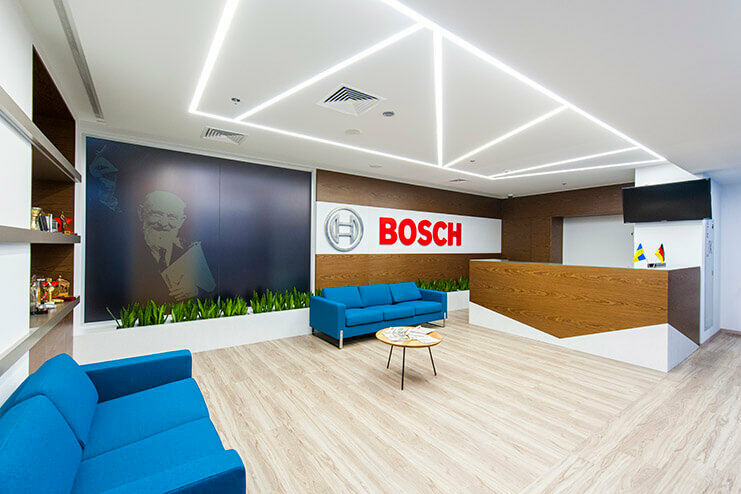 An important task for each of us was to maintain awareness of the global philosophy of values ​​and new approaches to creating a work environment that helps employees work productively, create, interact and create an innovative product. And only after that create an office that meets all the criteria of Robert Bosch GmbH.
When designing the office, special attention was paid to openness as a key value of the company. After many years of working with office space standards, we were faced with the task of "changing the system", so much so as to give the company's team enough advantages and variety of opportunities so that working in an open space brings maximum comfort.
NAYADA installed NAYADA Hufcor partitions on NAYADA Hufcor. Office sliding partitions NAYADA NAYADA Hufcor. - a progressive, reliable and economical solution for self-zoning space. In just five minutes, with their help, it is possible to turn a spacious open space office into several isolated offices.