Wooden partitions NAYADA-Regina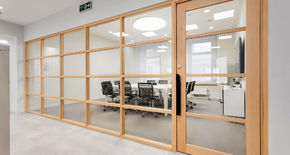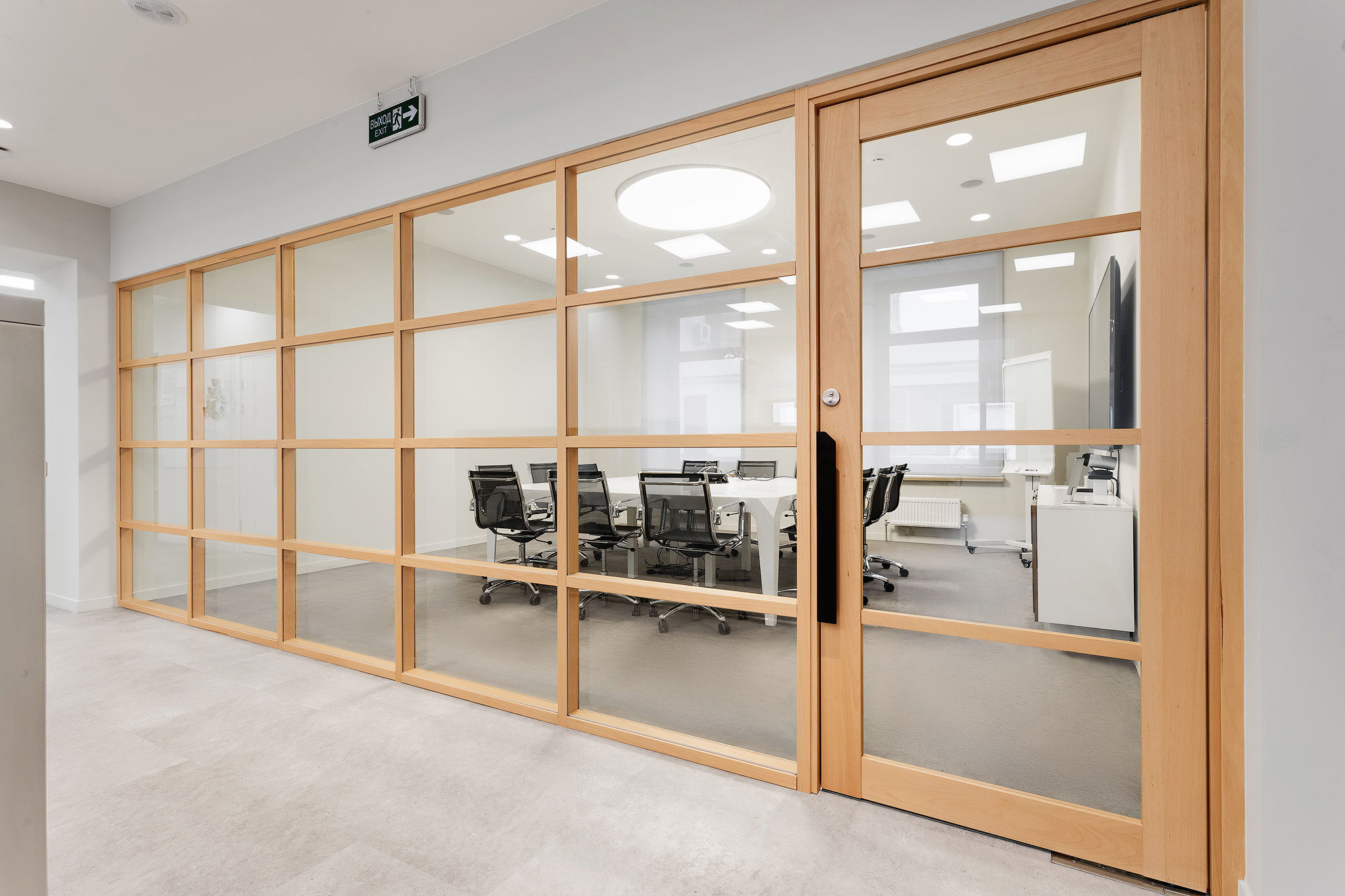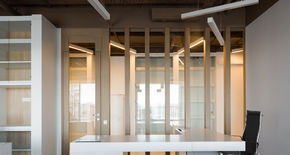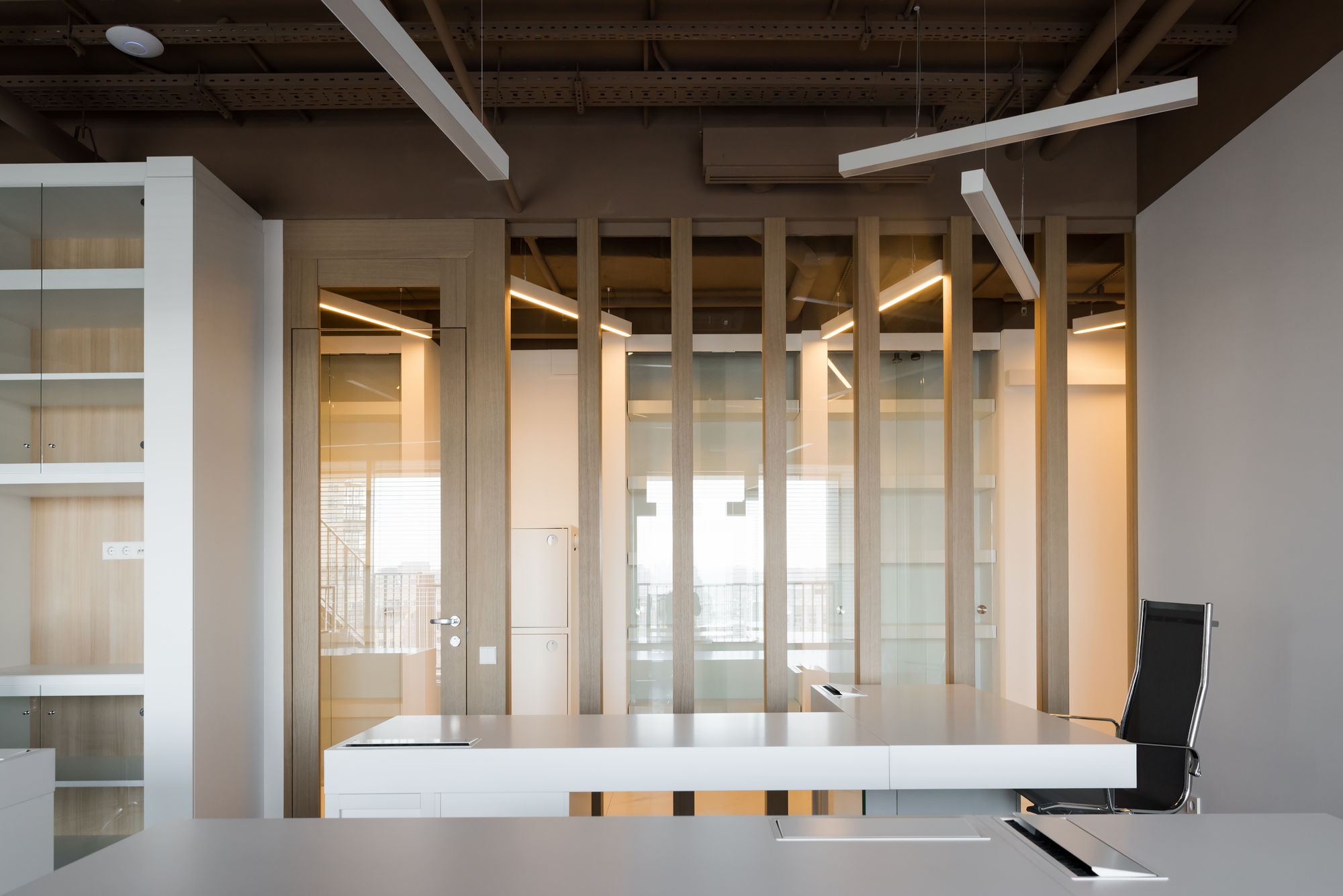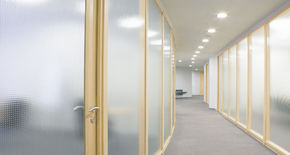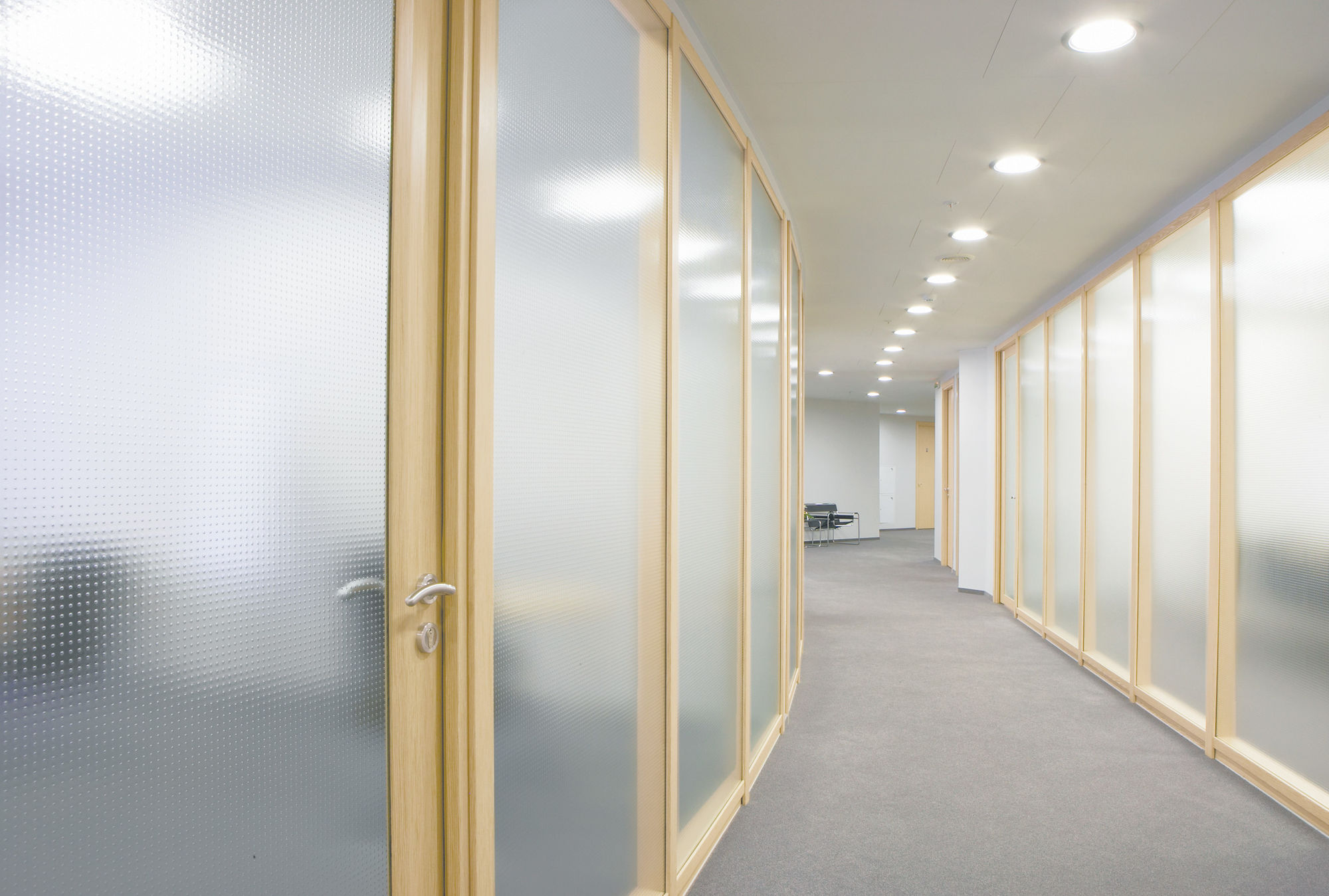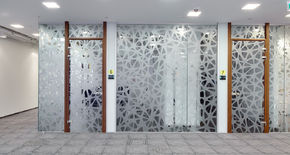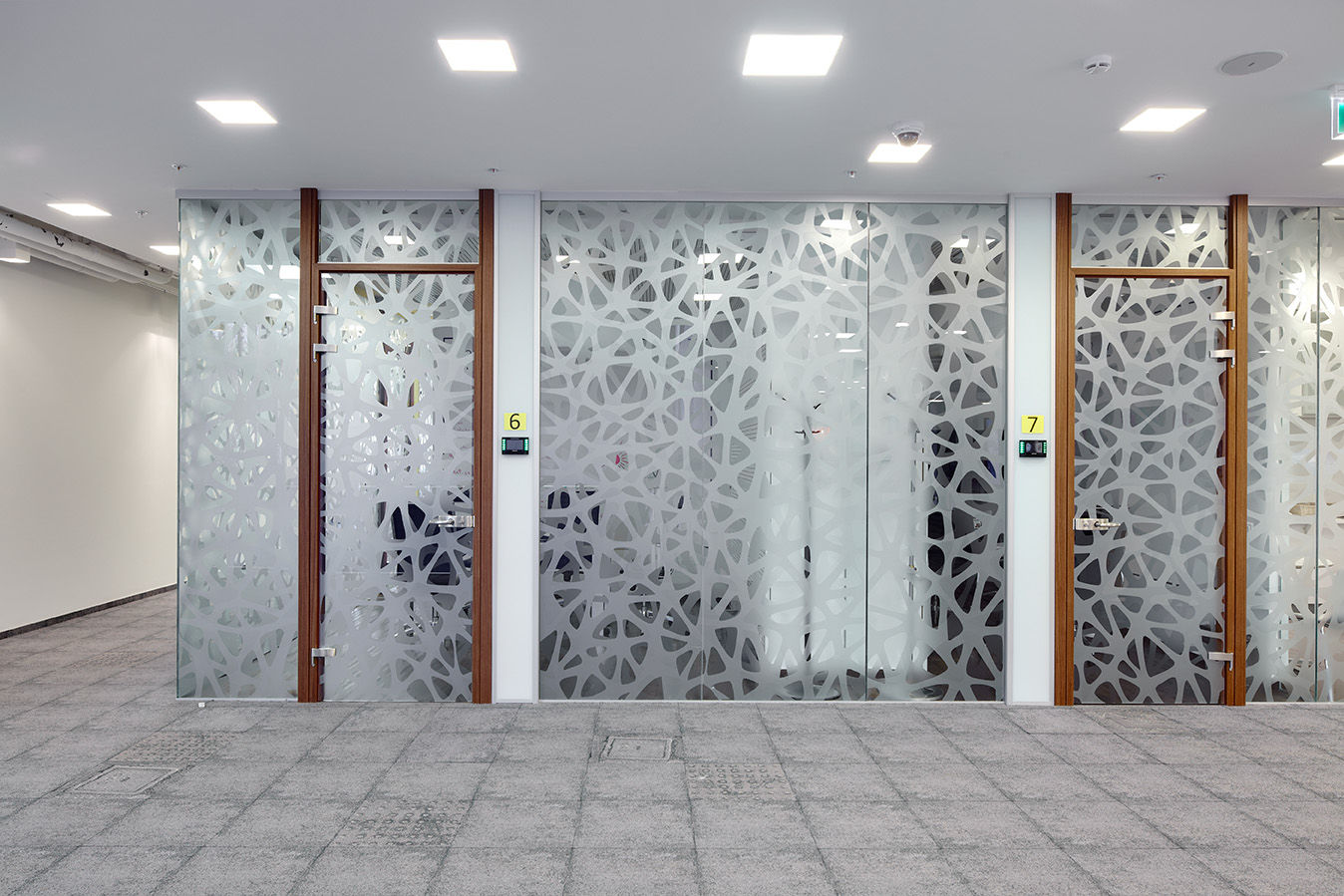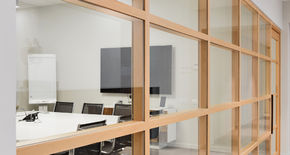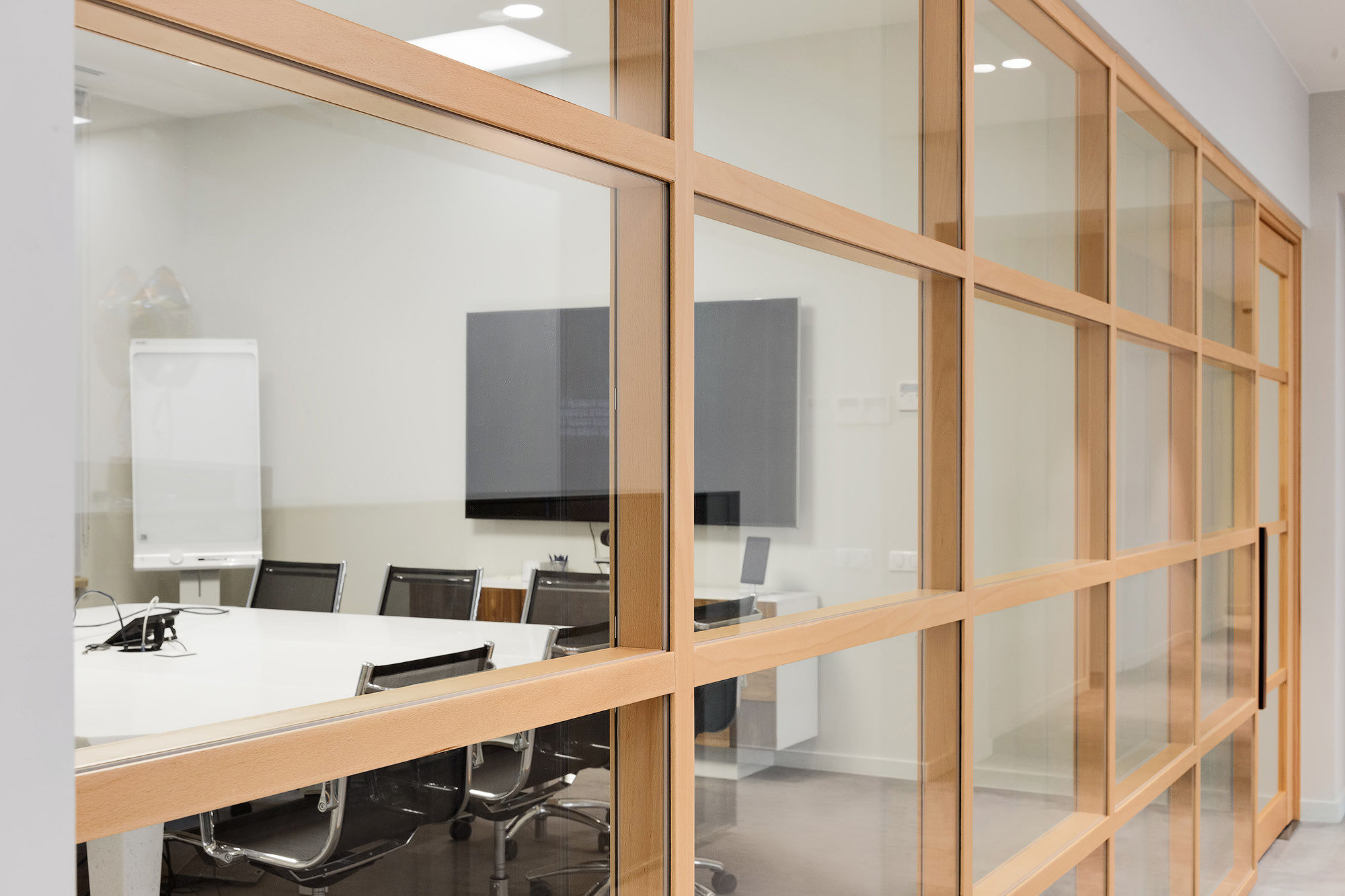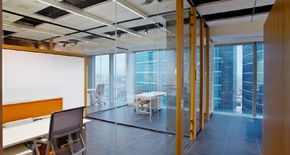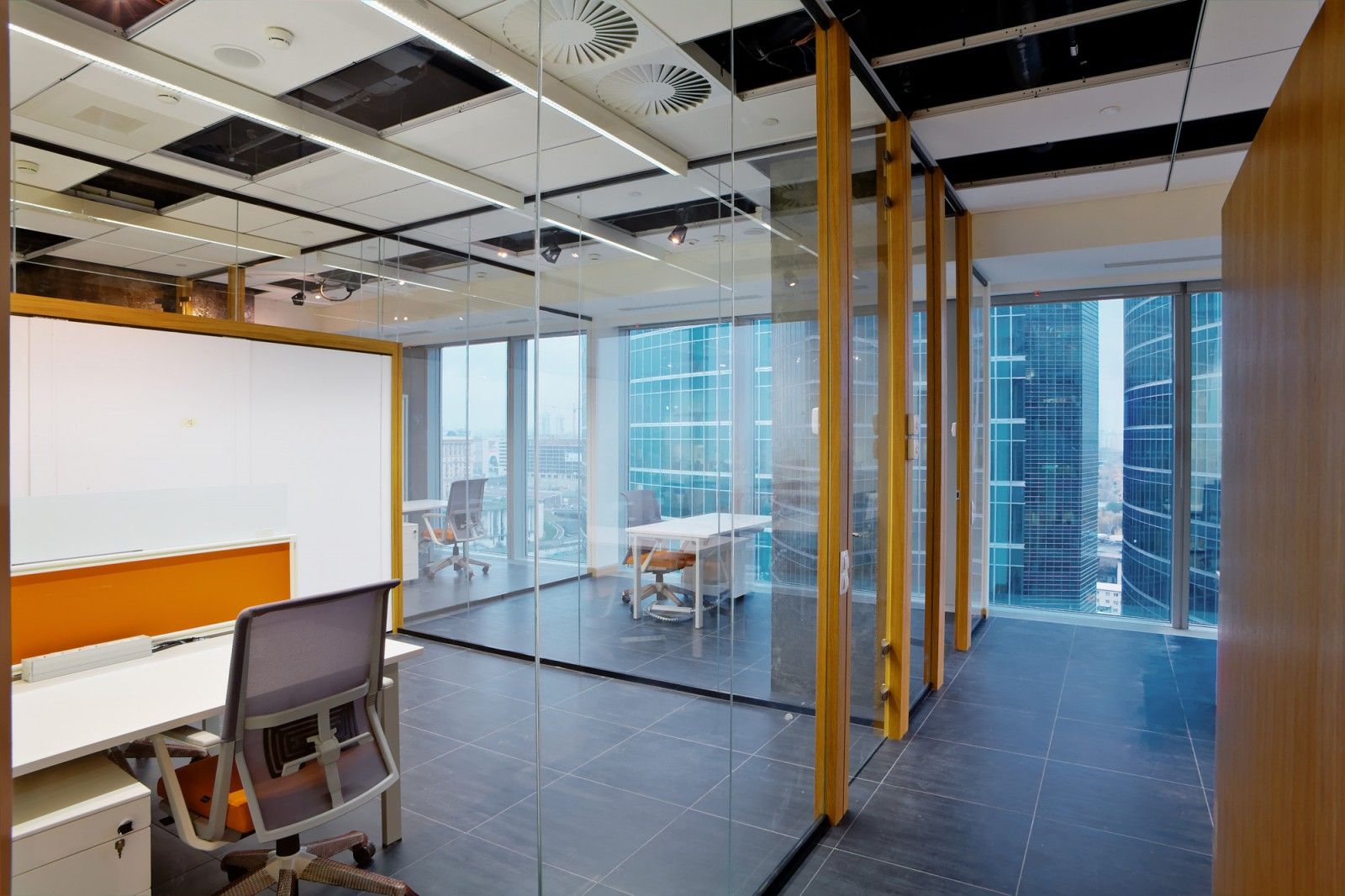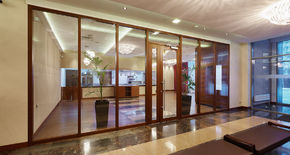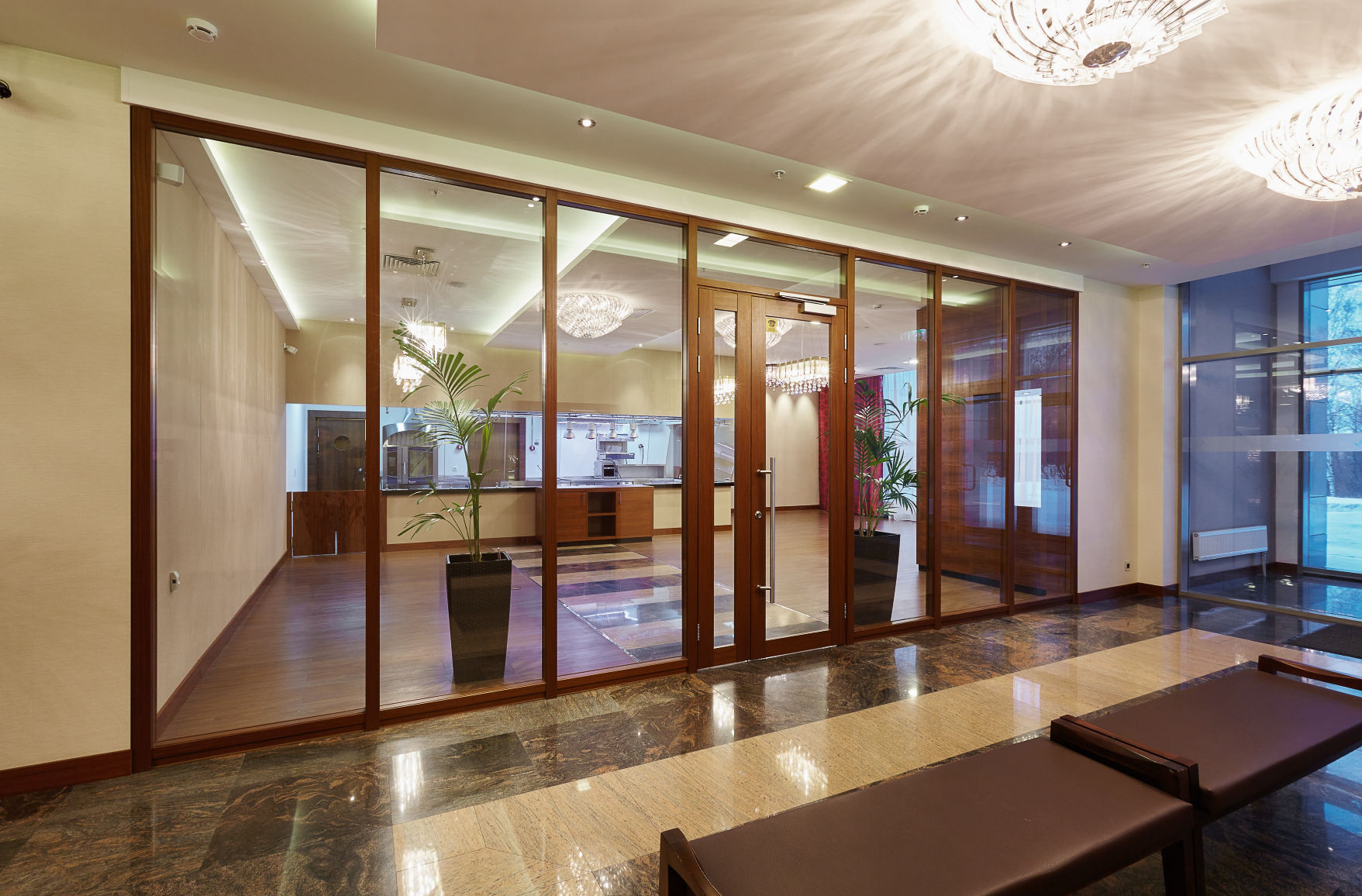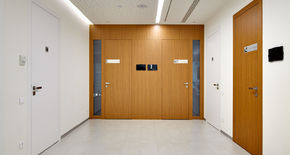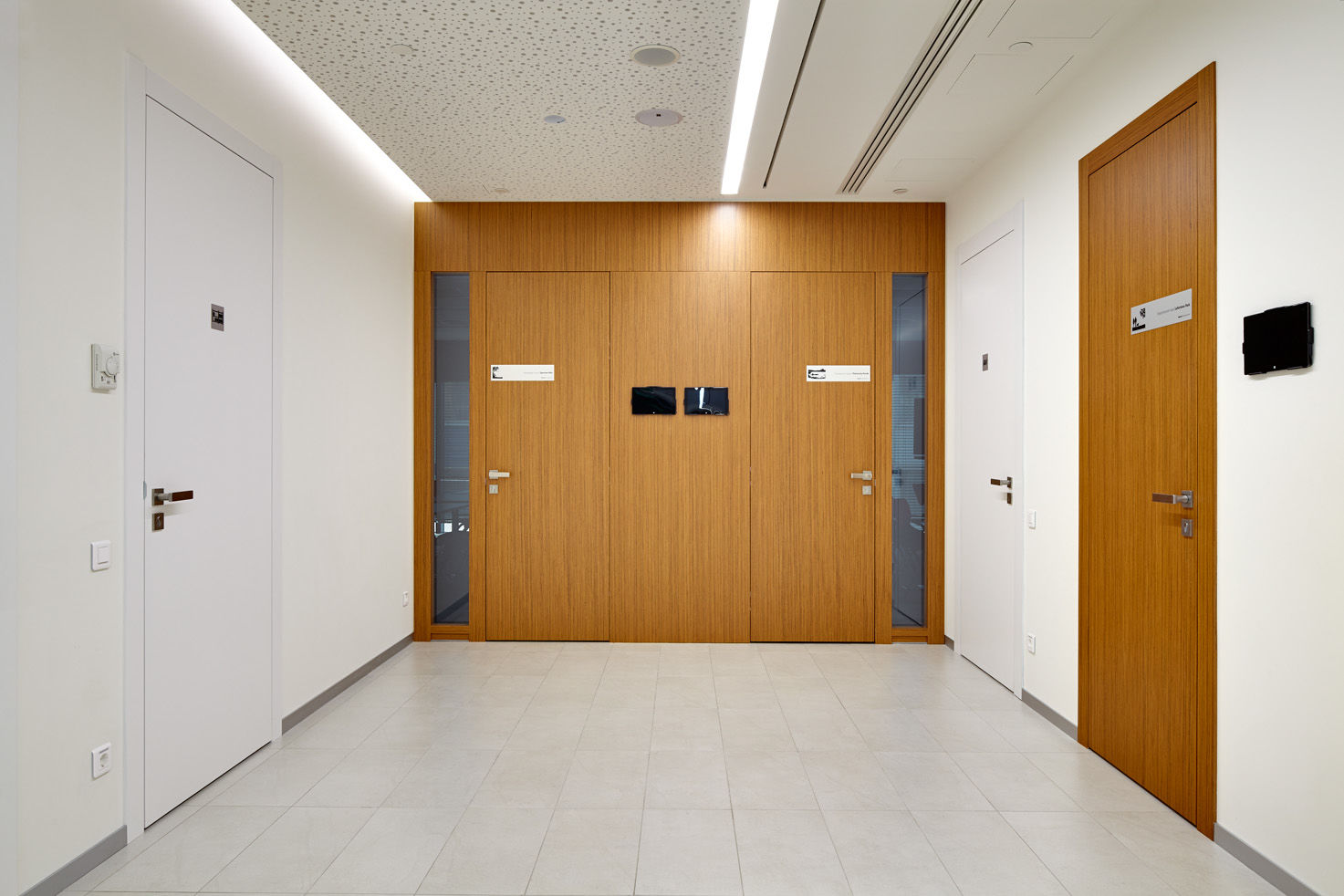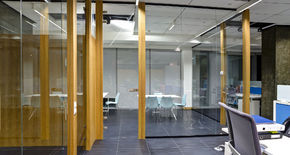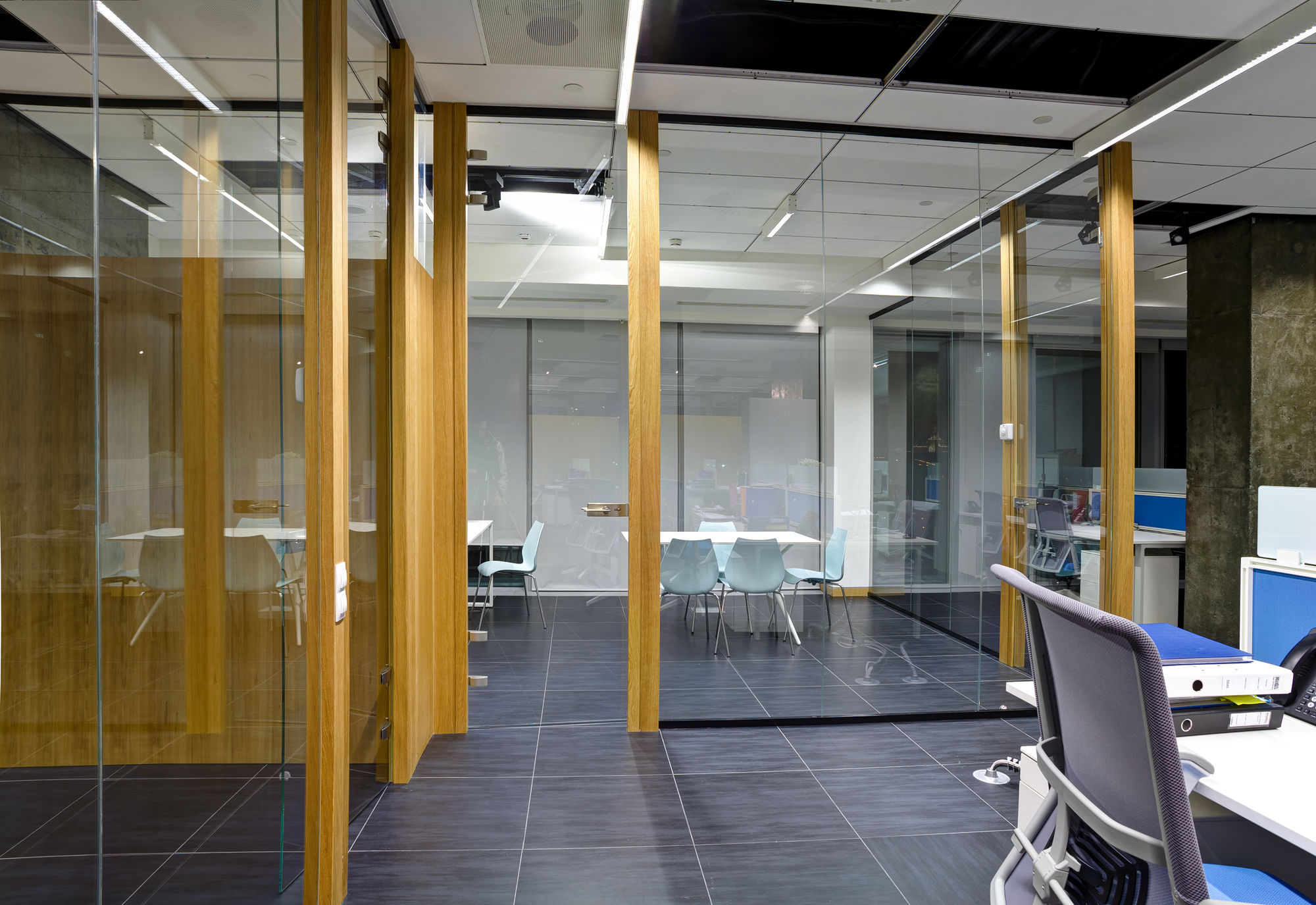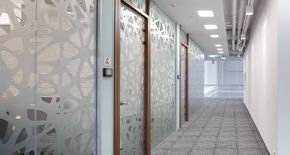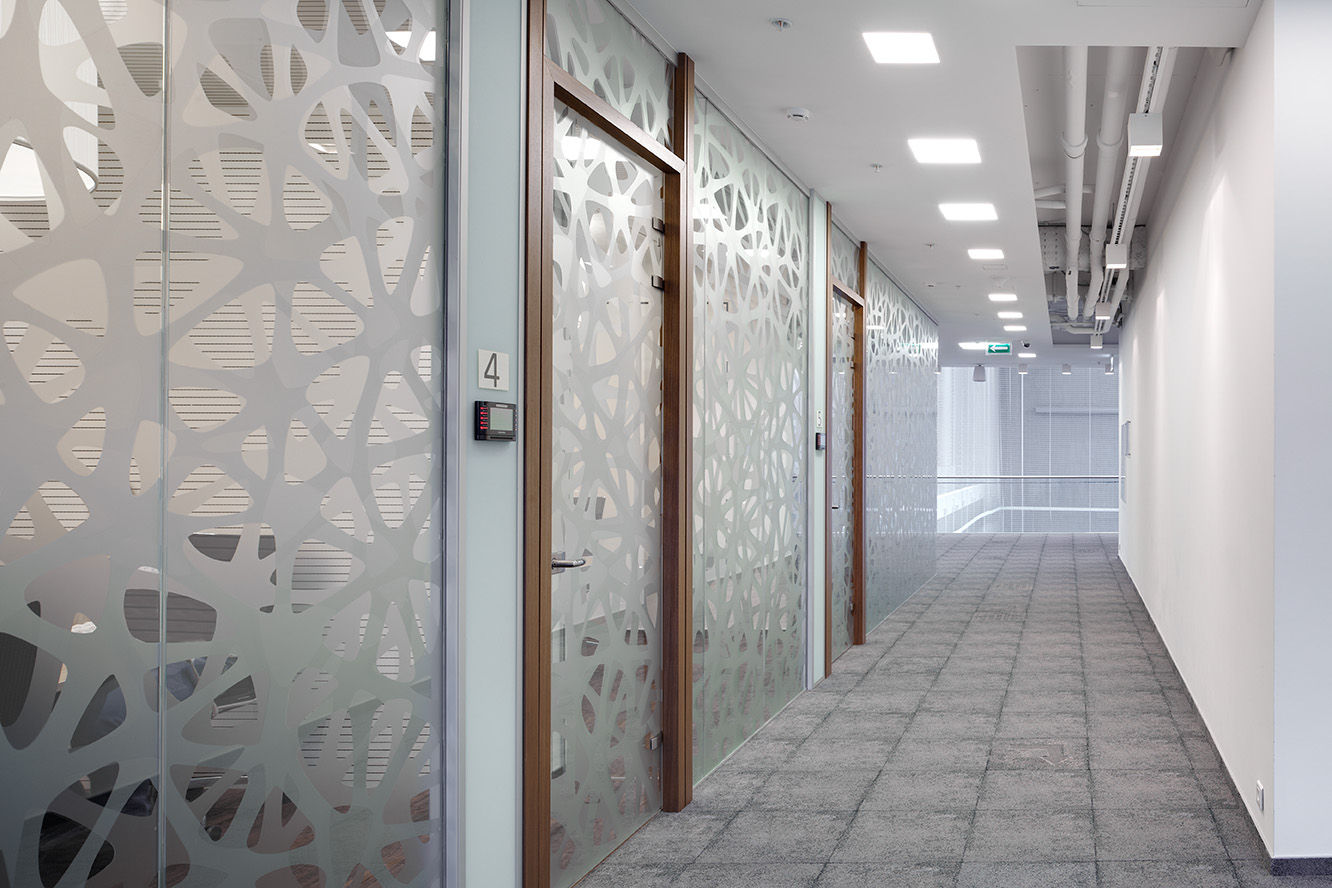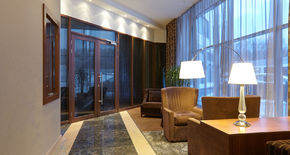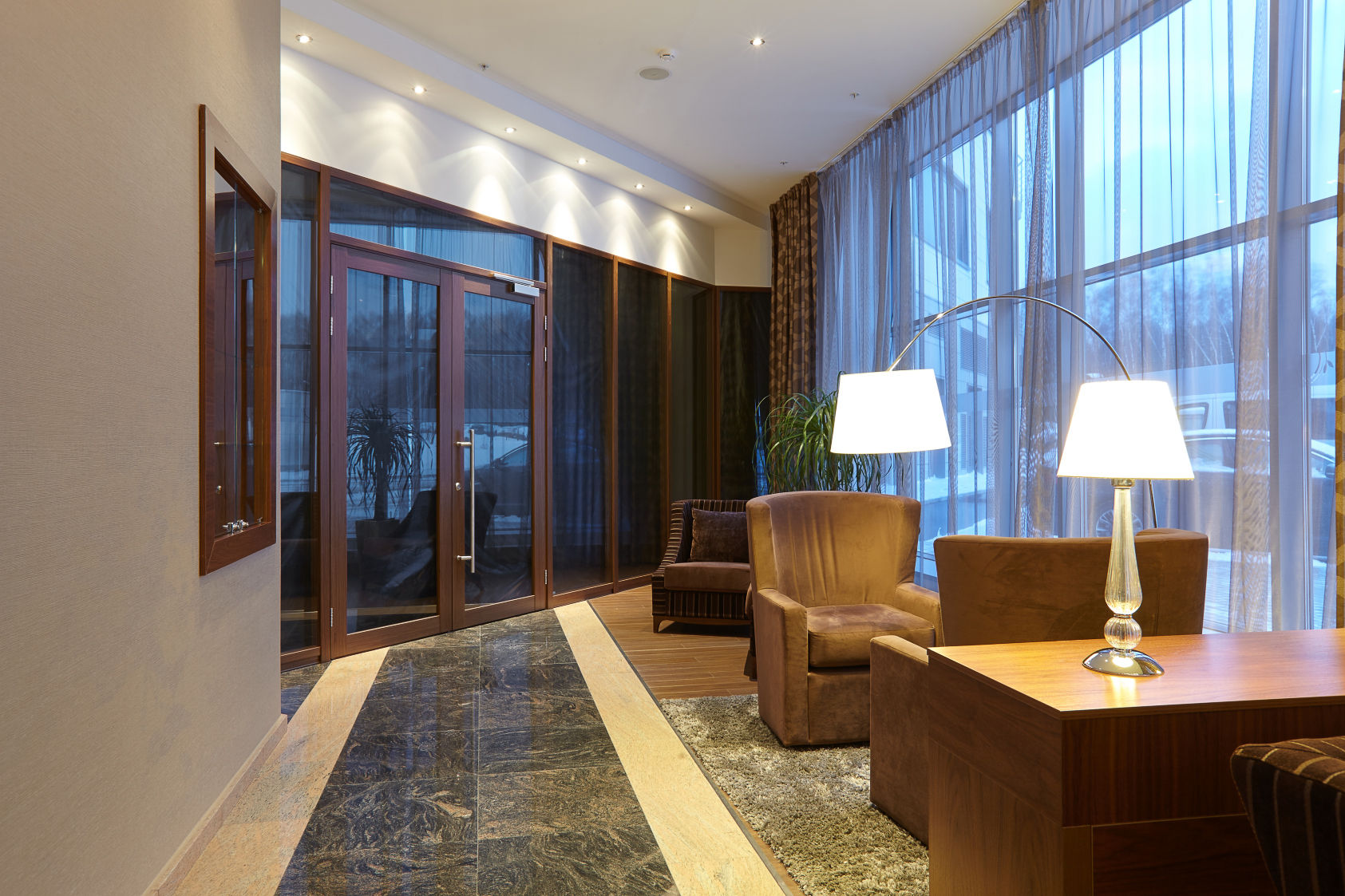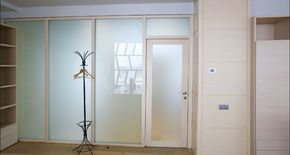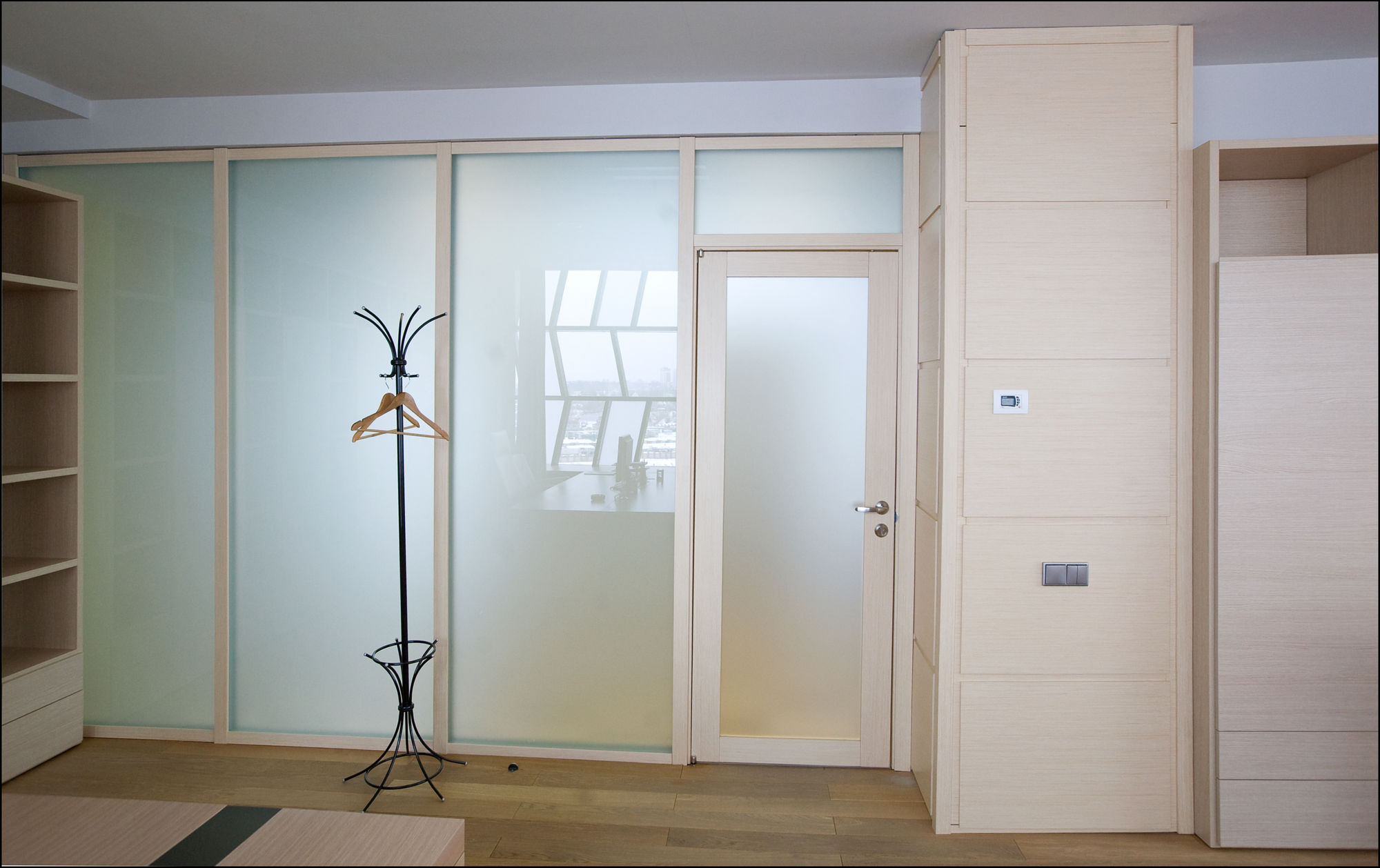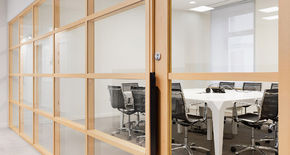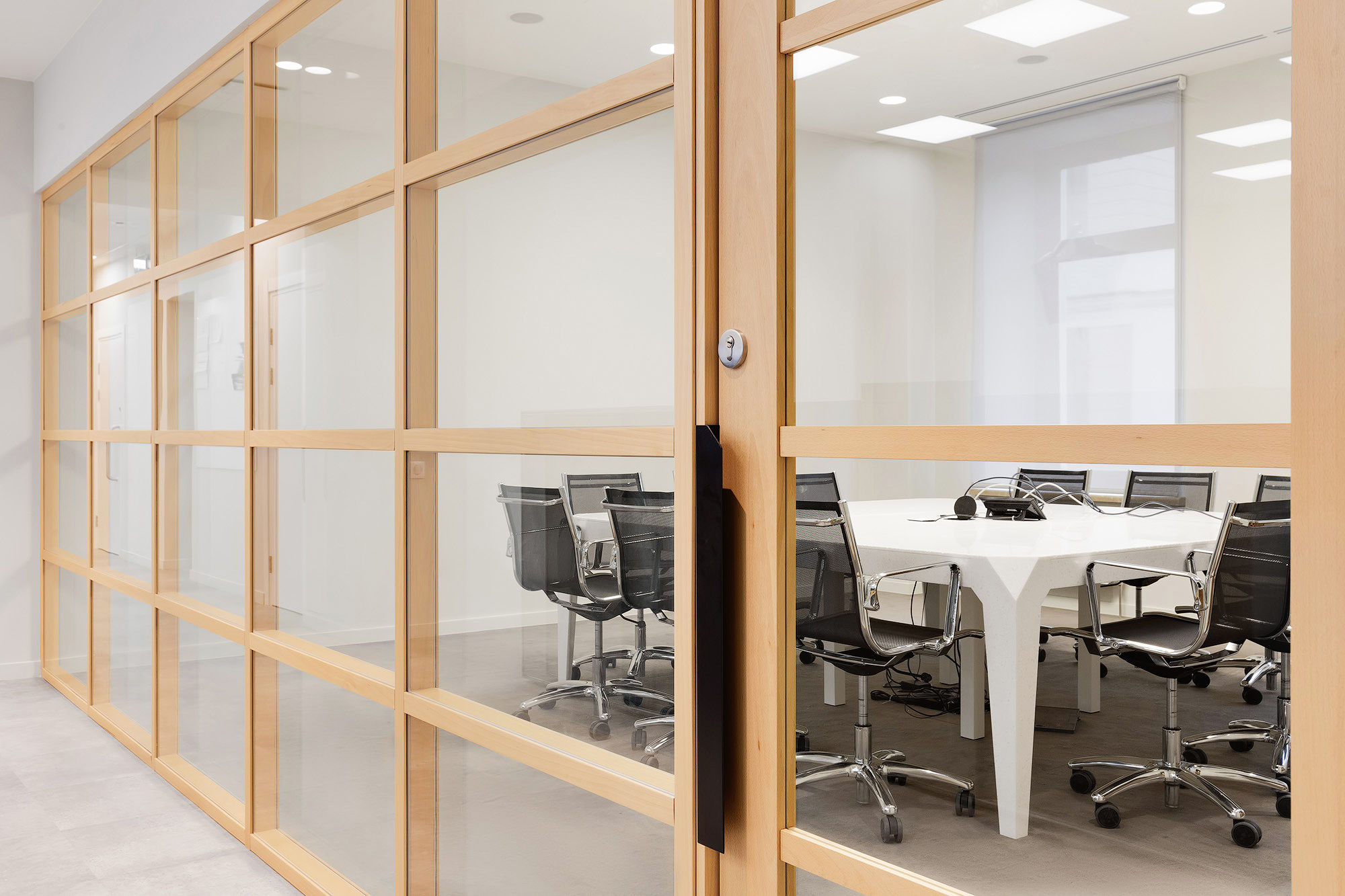 Purpose
Fixed partition system NAYADA-Regina is an exclusive system of partitions decorated with finewood veneer. It combines the solidity of metal framework, the warmth of natural wood and the airiness of glass. The main peculiarity of NAYADA-Regina partition system is that the metal carcass and screwing elements are hidden. All the visible surfaces are covered by veneered elements.
The main advantage of NAYADA-Regina consists in integrated interior decoration possibility: complex decoration of walls, floor, ceiling, furniture and other elements gives an opportunity to blend various design solutions.
For decoration of our partitions we use more than 80 kinds of finewood veneer.
PRODUCT AREA:
VIP-areas, top management offices, negotiation rooms, halls and reception zones
Specifications
| | | |
| --- | --- | --- |
|   | Thickness of the partition | 100 – 120 mm |
|   | Maximum height | 3.0 – 4.5* м |
|   | Soundproofing | 32 – 35 dB |
Construction features NAYADA-Regina
Design Features
Basic elements
Profiles
The basis of the NAYADA-Regina/Regina-Lite partition is a metal frame that allows you to attach it to any floor slab at a height of up to 6 m, including through a suspended ceiling. The metal frame is closed with facing profiles made of MDF, decorated with fine wood veneer.
Angle connectors
The use of a variety of corner connectors (from 90 to 270 degrees) allows you to implement original planning solutions.
Types of connections
The design features of the plinth in veneer allow not only leveling the unevenness of the floor, but also repeating its configuration (steps, thresholds), hiding the wiring of electrical and low-voltage networks inside the electrical box mounted in the plinth, as well as outputting sockets in the right place.
The junctions to the walls and ceiling are also closed with veneer facing profiles, which provide a soundproofing of 32 dB to the double-glazed partition, and to the partition with panels and soundproof filling – sound insulation of 35 dB.
Partition panels
A combination of sections is possible in any version: glass, blind part of veneered panels, with any breakdown in height. It is possible to install blinds in the section with glass. Blinds can be wooden or aluminum.
NAYADA-Regina partition panels can be made from:
Double or single glass from 6 mm. Glass can be clear, frosted, stencilled, sandblasted, beveled or patterned.
Double panels MDF 16 mm, in veneer, both with a uniform texture and inlaid with different types of veneer (marquetry), with a decorative layout of solid wood (under the classics).
Manufacturing
Production time
Volume
Design time,
work days
Production time,
work days
Installation time,
work days
Total for the project,
work days
50 м2 (up to 5 doors)
2
15
7
24
200 м2 (up to 10 doors)
4
20-25
15-20
39-49
500 м2 (up to 25 doors)
5
25-30
25-30
55-65